Volume 1, Number 5
Chinchillas.com Newsletter
Auction Update
Market Prices and Color
Brevicaudata-type chins
Chinchilla Hay
Ear Tags


Auction Update
This week on the auction, we finally have another good show quality ebony female, after many weeks without one. Good quality ebony females have become possibly the most in-demand chinchilla in the market today. We are also increasing our efforts to promote high quality pure standards by offering them regularly on the auction. Pure standards are the most important asset to a herd with the goal of producing top mutation chinchillas. Behind all great mutation breeders is a successful pure standard line. We are offering two very good quality pure (no mutations in the background) standards this week with a $1 minimum bid starting price. For the aspiring wrap-around violet producers, we also have a good violet ebony carrier male (homo violet / hetero ebony). Additionally, we are offering for the first time a top show quality ebony/white/beige hybrid female.
The $25 discount offered starting in June to winning bidders who were the first to bid on that auction was very well received. We have decided to continue this offer through the month of September. If you are the only bidder on an auction, you will receive $25 off of the starting bid. Please note that the $25 discount does not apply to auctions listed in the promotions/discounts category.
Clients often ask where the chinchillas that we offer from outside herds are located. All of the outside (non-Ritterspach-bred) chinchillas on Chinchillas.com are shipped to Ohio and given time to adjust and to be graded before they are offered for sale on the site. Any chinchillas purchased on the site can be shipped simultaneously with any other chinchillas on the site, regardless of who bred them. If you want to know who bred a chinchilla you are interested in buying, just ask. At any given time, approximately 60% or more of the chinchillas offered on the site are Ritterspach-bred.
Several weeks ago, we added the pairs/colonies category. Buyers can select a pair knowing that the pair has been professionally selected for color genetic and trait compatibility, giving the new breeder the best chance of acquiring a quality producing pair. It also provides a unique opportunity for buyers to purchase chinchillas from top show herds located in different parts of the country, without having to travel to different places and pay two shipping charges.
September 1, 2002

Auction Update
---


1495 Show Quality
Standard Female


1562 Herd Improvement
Standard Male


1582 Light Tan &
White Mosaic Female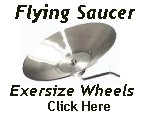 Market Prices and Color
I often hear the question "how much is this color?" Color has less to do with the price overall than the quality does. The chinchillas on the site are all assessed for quality by at least one sanctioned judge before being priced. Keep in mind that the closer a chinchilla is to 8+ months of age, the more accurate the assessment will be. The younger the chinchilla is, the harder it is to accurately assess what it will develop into, even by its own breeder. Chinchillas are priced according to quality foremost, and then secondly color and demand are taken into account. A standard can be worth $75 or $500, based on size, fur texture and length, color hue, veiling, conformation, show winnings, breeder, and pedigree. The specific mutation color is neither as important nor as hard to achieve by the breeder as quality, but the combination of the two is what makes a specific chinchilla highly valuable. It should be noted that a top show quality standard, mutation or hybrid will sell for 2 to 4 times what it's "not for show" quality counterpart is valued at.
Brevicaudata-type chins
There is always a lot of interest in breeding and marketing the brevicaudata-type chinchilla. Though there are no pure brevicaudatas available in the US, breeders often produce a lanigera cross that resembles a brevicaudata chinchilla. Pure brevicaudatas are both endangered and protected in their native habitat, and are no longer available without a special permit. The pure brevi is a somewhat off-color or "yellow" chinchilla, with a docile temperament, blocky body, and short tail and ears. They also tend to have a wavy-type fur.
There are some important things to remember when attempting to breed a "brevi-type" chinchilla. It is not uncommon for females to have a difficult time giving birth to kits with an extremely brevi-type head, especially if the dam is of small to medium build, not of brevi-type herself, or has a narrow birth canal. The "beluga headed" kits are difficult for the females to litter. They can become stuck, especially if breech. Breeders need to be careful to select the right females to produce brevi-type offspring. It is probably wise to breed a brevi type female to a costina or lanigera type male, and brevi type males should be bred to extra large females. Although there is no absolute proof that brevi type chins carry with them some genetic lethality in certain homozygous gene sets, there seems to be a high mortality rate among kits 2 weeks or younger that result from heavy brevi-type line breeding.
Chinchilla Hay
Chinchillas should have an unlimited supply of clean, mold-free grass hay. Chinchillas should not be fed substantial amounts of legume hays. Legume hays include alfalfa, red clover and vetch, which are all are too high in protein for chinchillas. Alfalfa should be fed, if at all, in small, very limited quantities. Good chinchilla grass hays are brome, bermuda grass, timothy, orchard grass, oat, etc…. These grass hays supply a better roughage to protein ratio for the chinchilla. Make sure the hay has not been sprayed with herbicides, pesticides, or fungal innoculant. Even "drift" from a neighboring field that is being sprayed can be enough to harm a chinchilla.
Ear Tags
Clients often ask how to read ear tags, and why they are used. Every breeder registered with either Empress or MCBA has a ranch brand that only he can use. It is only $5 to register your own unique ranch brand. Ear tags are a way of positively identifying a chinchilla, who bred it, what year it was born, and it's order in the herd. One side of the tag is stamped with the ranch brand. For example, UHC is the unique ranch brand for Underhill Chinchillas. The other side might say L103. Each year, all breeders use the same year-letter to designate that year. L, for example, was the letter used universally for 2001. 103 means that the chinchilla was the 103rd chinchilla tagged in the herd that year. So, a chinchilla with a tag reading UHC on one side, and L103 on the other would be the 103rd chinchilla tagged, born in (L) 2001, and bred by Underhill Chinchillas. You can find out what letter to use each year by looking in the Empress or MCBA magazine. Small breeders may only tag 25 chinchillas a year, and large breeders may tag a thousand or more. Chinchilla do not have to be tagged if they are not bound for the show table, but they MUST BE TAGGED to show at a sanctioned show. This tag helps to assure buyers that they are getting what they are paying for when they purchase a proven show chinchilla. They can cross reference the tag with the show results in the Empress or MCBA magazine. It also helps to identify a chinchilla that has escaped from its cage. Claiming shows and field days are exempt from this requirement, so a chinchilla may or may not be tagged if it is shown at such a non sanctioned show. All chinchillas are tagged in the lower right ear.
There is one other type of ear tag. There is an Empress chinchilla registry tag, and all registered chinchillas are ear tagged 'ECBC.' The number on the reverse side of the ECBC tag will correspond with the number on the registration papers. A chinchilla has to win a first place or better at a sanctioned Empress registry show to be eligible for registration. If a chinchilla is registered, it will have two ear tags. It will have it's breeder tag in the lower right ear, and its ECBC tag in the lower left ear.